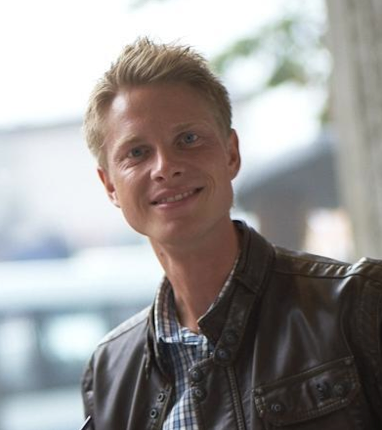 Jonas Faremo, Varumärkesstrateg, Entreprenör, Inspiratör & Coach
Livet är enkelt men jag har spenderat största delen av detsamma med att komplicera det. Lösningen för att skapa en glädjefylld tillvaro där min fulla potential får fritt tillträde är alltid att plocka bort. Att lösa upp de blockeringar och rädslor som begränsar.
Frank har inte bara fått mig att se och känna enkelheten och glädjen i att leva utan även hjälpt mig släppa fram just min storhet och potential som låg begravd i dessa lager av världsligt "komplicerande". Han har en förmåga att med enkelhet se vad det är som begränsar en människa från att leva livet i glädje och sedan plocka bort dem tills du hamnar i kärnan – ren kärlek.
Det här lyckas han med oavsett det sker i enskild behandling eller i grupp. Hur han gör det är för mig omöjligt att beskriva då det sker på som många olika sätt och plan, men "hur" är egentligen ganska ointressant – det fungerar och jag känner mig fri.
Jonas Faremo, Varumärkesstrateg, Entreprenör, Inspiratör & Coach
Life is simple but I've spent most of her life to complicate it. The solution is to create a joyful life where my full potential gains free access is always to remove and dissolve the blockages and fears that limit.
Frank has not only made ​​me see and feel the simplicity and joy of living, but also helped me let go until just my greatness and potential that lay buried in the layers of worldly "complicating". He has a way with simplicity of see what it is that limit a person from living life in joy and then pick them off until you get into the core – pure love.
This he succeeds with regardless it happens in individual therapy or in groups. How he does it is to me impossible to describe as it is done in many different ways and levels, but the "how" is really quite uninteresting – it works and I feel free.